Dean Ambrose leaving WWE is well-known by now, and as the days to the end of his WWE run quickly approaches, fans are realizing that this isn't a work at all.
The live events in May obviously don't have Dean Ambrose advertised, but an advertisement for the Paris Live Event in May has revealed that The Shield will be competing with an "Honorary member" from the current roster.
While the card is always subject to change, you might be interested to know that The Shield will have a rematch from Fastlane, but without Dean Ambrose? Who is his advertised replacement? The Monster Among Men, Braun Strowman!
Here's what the advertisement for the Paris Live Event looks like.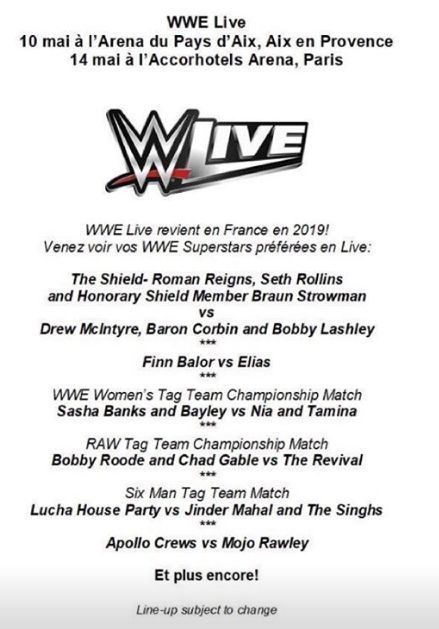 It's interesting that they chose to advertise Strowman as an honorary Shield member. There have been live events where legends such as Triple H have taken that spot as well. It doesn't mean that The Shield will reform with a new member, but if they do, that would be a very interesting direction to go with.
Roman Reigns is expected to face Baron Corbin at WrestleMania, while Seth Rollins faces Brock Lesnar for the Universal Championship. Dean Ambrose and Braun Strowman's plan for the event is not known.